Businesses must alter `toxic` attitude to executive pay, PwC says
PwC report warns companies must deliver 'sea change' to see off crackdown on boardroom excess pledged by Theresa May

Companies have failed to address a "toxic" attitude towards executive pay and face a government crackdown if they do not act to curb boardroom excess, according to a report by consultancy group PricewaterhouseCoopers.

In polling carried out by PwC last month, two-thirds of Britons said they believed executive pay was too high, and nearly three-quarters said it made them angry if a chief executive was paid a lot while their company was doing badly.

Tom Gosling, a partner at PwC who wrote the report, entitled Time to Listen, said businesses had failed to address the "increasingly toxic political environment for executive pay".

"We need to find a way to respond to public concern about executive pay, or matters will be taken out of our hands," he warned. "Overall we think new regulation in this area is best avoided. The appropriate locus of power is with shareholders, and they already have the tools to do the job. But if we are to avoid further regulation, there needs to be a sea change in attitudes and behaviour."



The report came after Theresa May, the new prime minister, set out proposals to crack down on boardroom excess. On Monday, she proposed adding employee and consumer representatives to company boards, common practice in mainland Europe, and making shareholder votes on executive pay legally binding.

Companies should also be forced to disclose the ratio of a chief executive's pay to the average worker's pay, May said. "It is not anti-business to suggest that big business needs to change," she added.

Gosling said it was inevitable that new regulation or guidelines would emerge in the current climate. He added: "It can't be right that the average FTSE 100 bonus is around three-quarters of the maximum, with four out of five companies paying above target levels every year. Such statistics undermine the credibility of the system in the public's eyes."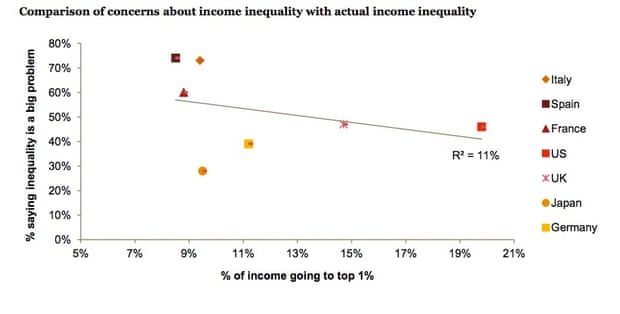 But Gosling was sceptical about May's proposals. "Shareholders don't want more votes and may be less inclined to cast a binding vote against a pay proposal than they would an advisory vote. Bonus target disclosure is already improving, and pay ratios can create perverse incentives to outsource low-paid jobs, cut non-cash benefits and the like," he said. "Employee representation would require a complete rewrite of UK corporate governance."

He believes that business has a "small window" to take voluntary action against high pay, as the new government is going to have its hands full for a while. But he thinks it likely that the government will make disclosure of pay ratios compulsory and introduce more binding shareholder votes on pay. Under the current regime, there is a binding vote on pay policy every three years for British listed companies, while votes on annual pay are only advisory.

To ward off a bigger government clampdown, the PwC report calls on remuneration committees – which set executive pay – to take tougher decisions and set tougher targets. Bonuses close to the maximum should be paid for "unambiguously outstanding performance" only.

The report also highlights the gap between wages at the bottom and soaring boardroom pay. It recommends that companies develop a set of fair pay principles to cover their approach to living wages across their business and supply chain around the world. Gosling called on companies to go further, by skewing salary budgets towards the lower paid. He said many did not even have a framework for fair pay.

He urged shareholders to keep up the pressure on big business and said the recent annual general meeting season – where shareholders vote on pay packets – was an example of the "system working, not failing".

Some of Britain's biggest companies, from oil group BP to advertising giant WPP, have suffered damaging investor revolts over boardroom pay this spring.